Choose a partner for your business that never gives up, that keeps challenging and is always improving. Whether your starting out or expanding your fleet, let our business look after yours.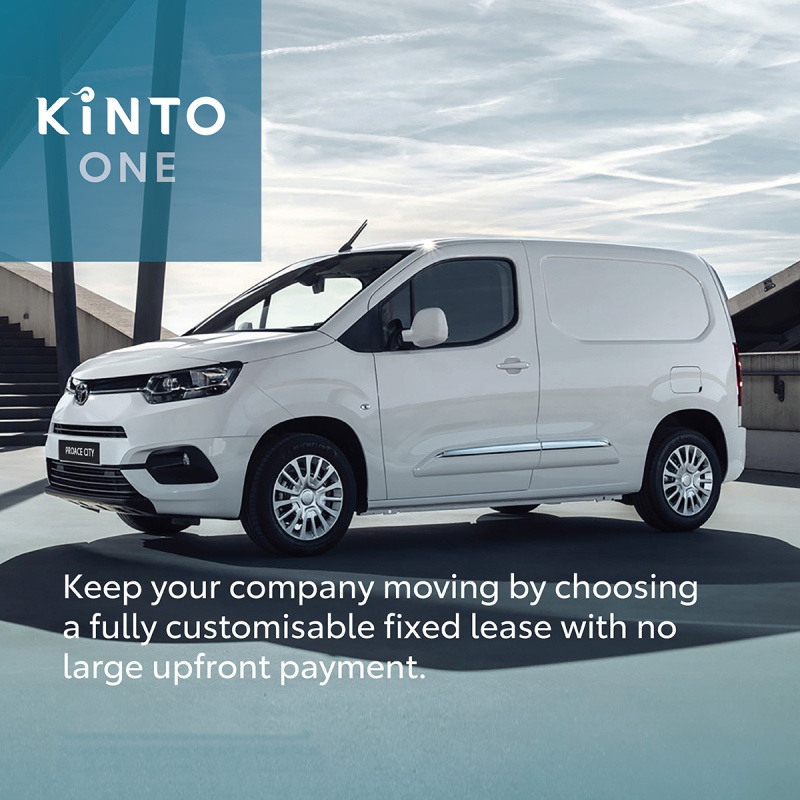 Kinto One Leasing
KINTO One is the new all-inclusive lease solution from Toyota Financial Services available to Sole Traders, Partnerships, SMEs and Limited Companies, that gives you all the benefits of driving a new vehicle, without having to own one.
Benefits of Kinto One
Minimal outlay. You can have immediate use of a van for just three upfront monthly payments. Where standard HP requires a minimum 23% deposit.
Fit-out costs can be built into an operational lease. i.e., Tow bar/van shelving etc, can be built into the monthly payment plan.
No servicing costs, tyre replacement costs, or even motor tax costs to pay. Services are covered by the monthly rental.
None of the financial risk that vehicle or fleet ownership can bring. There is no depreciation to worry about.
More tax efficient than vehicle or fleet ownership. Operational Lease Rentals for Commercials can be fully offset against taxable income/profits.
Costs become fixed rather than variable. The only variables remaining are insurance and fuel costs.
Capital is not tied up in non-income earning assets. This is another accounting benefit which improves your financial picture, allowing you to use precious capital elsewhere.
PROACE CITY
Moves like a lightweight, punches like a heavyweight