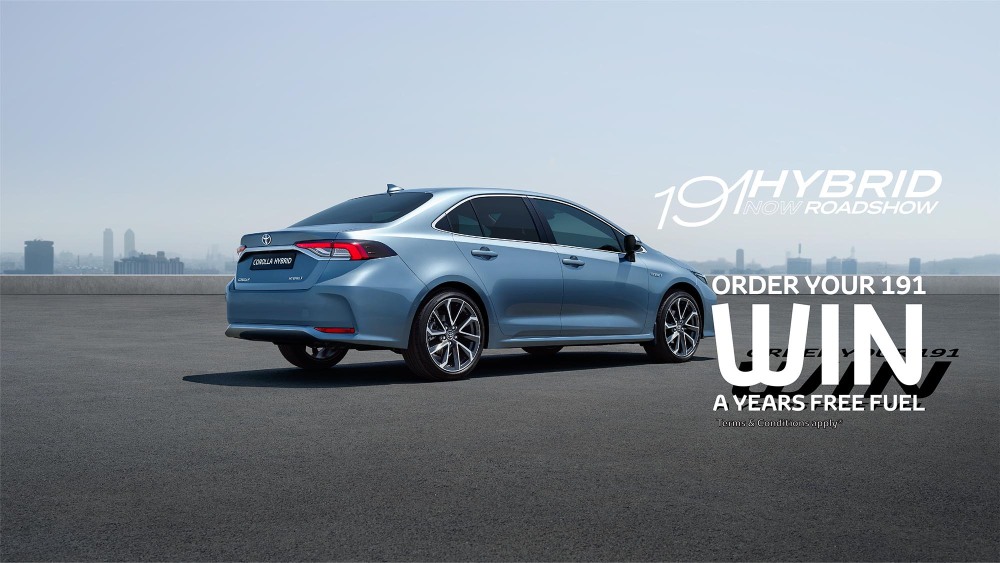 OUR 191 HYBRID ROADSHOW IS COMING AND WE HAVE INCREDIBLE PRIZES TO BE WON
Join us on Saturday the 19th January from 10am - 4pm at Tadg Riordan Motors for the 191 Toyota Hybrid Roadshow, you'll have the chance to see our all new game changing 2019 Hybrid range. We'll have amazing spot prizes including kitchen appliances, Official Toyota Merchandise and all 191 orders on the day will be entered into our main prize draw for a years FREE fuel.
GAME CHANGING 191 RANGE
You will finally see our incredible new range up close. We already have the all new RAV4 Hybrid on display in our showroom but joining the RAV4 will be the all new Camry Hybrid, Corolla Hybrid Saloon and the Corolla Hybrid Hatchback.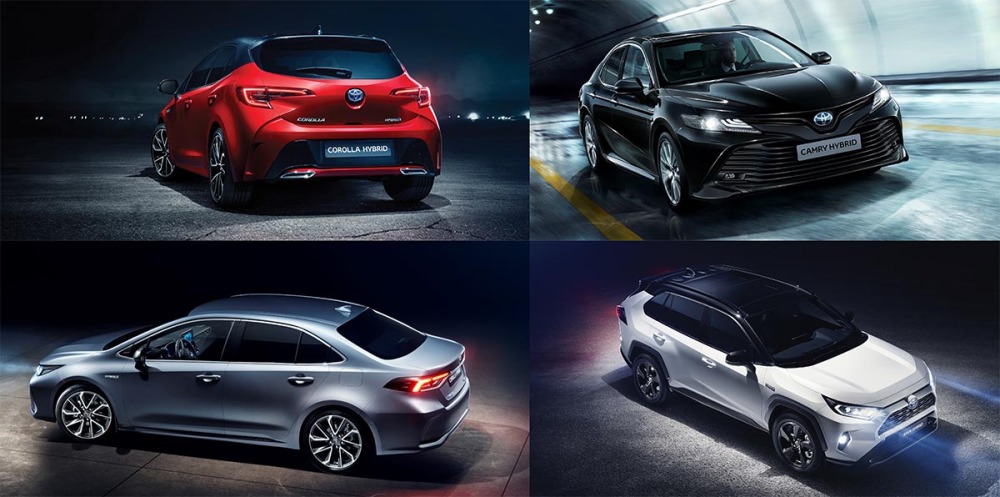 Here's just a few of the spot prizes we have lined up for our 191 Hybrid Now Roadshow. We'll have more on the day with food, refreshments and Sunshine FM will join us for the afternoon with their outside broadcast.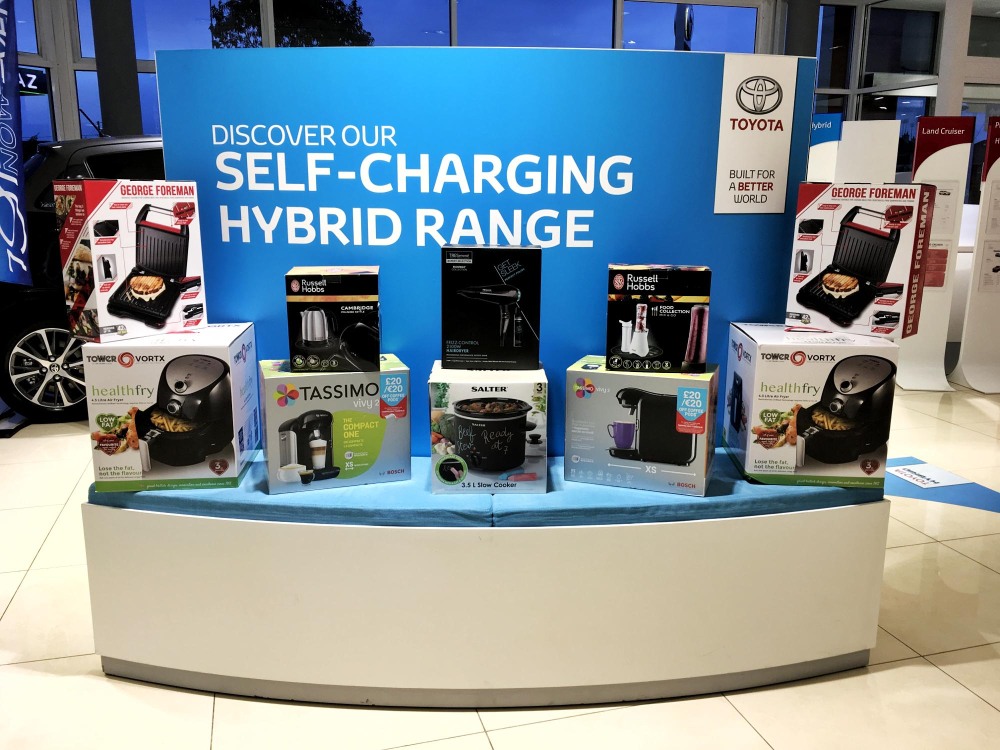 INCREDIBLE 191 OFFERS
On top of our amazing prizes we also have incredible 191 Offers including
Upgrade in Hybrid for Less with Finance*
3 Years Servicing as Standard
Lower finance rates


CONGRATULATIONS TO OUR LUCKY WINNER!
Sharon Hannon is our lucky winner of the years free fuel. Sharon's Dream car is the C-HR Hybrid and finally made her dreams come true this 191 when she ordered the stunning Luna Sport, so we were delighted for her when her name was picked out of the hat for a years free fuel!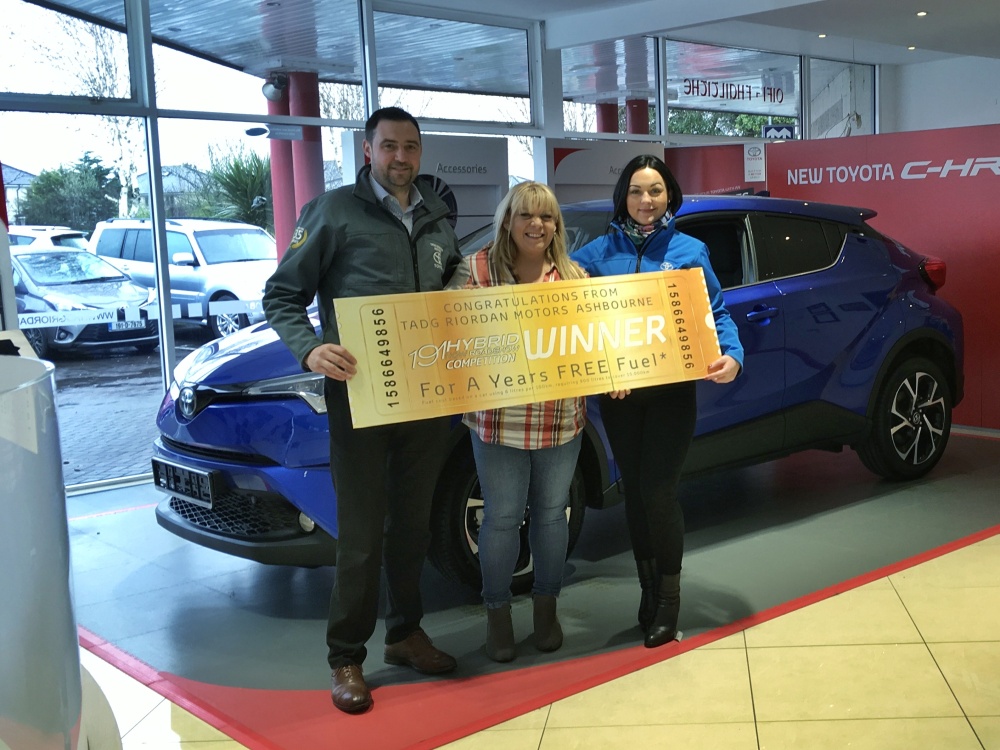 TERMS & CONDITIONS
Only one ticket per car ordered. Fuel cost based on a car using 6 litres per 100km, requiring 900 litres to cover 15,000km from 1st January to 31st December 2019. We will offer no cash alternative. We will only include 191 Petrol and Hybrid Customers in the draw. We will only present the prize at time of vehicle handover when contracts are signed , and the deal is complete.