TADG RIORDAN MOTORS ARE THRILLED TO WIN THE PARTS DEALER OF THE YEAR AWARD
A huge congratulations to our parts department for once again taking home the Parts Dealer of the Year Award making it three of the last four years!
THE 2018 AWARDS
The Awards take place annually to recognise the excellence achieved by Toyota Dealers and their staff who work tirelessly to ensure the success of the Toyota brand both locally and nationally.
Steve Tormey , Chief Executive, Toyota Ireland commented:
"We are proud to host these awards on an annual basis and place the upmost importance on recognising achievements in sales, after sales and customer satisfaction throughout the dealer network. Toyota prides itself on providing the best for our customers, from the products we sell to the aftersales service that customers receive. I would like to extend my congratulations to all the winners on the night. The awards are becoming more and more competitive and with our brand new self-charging hybrid range arriving soon I already look forward to what 2019 has in store " .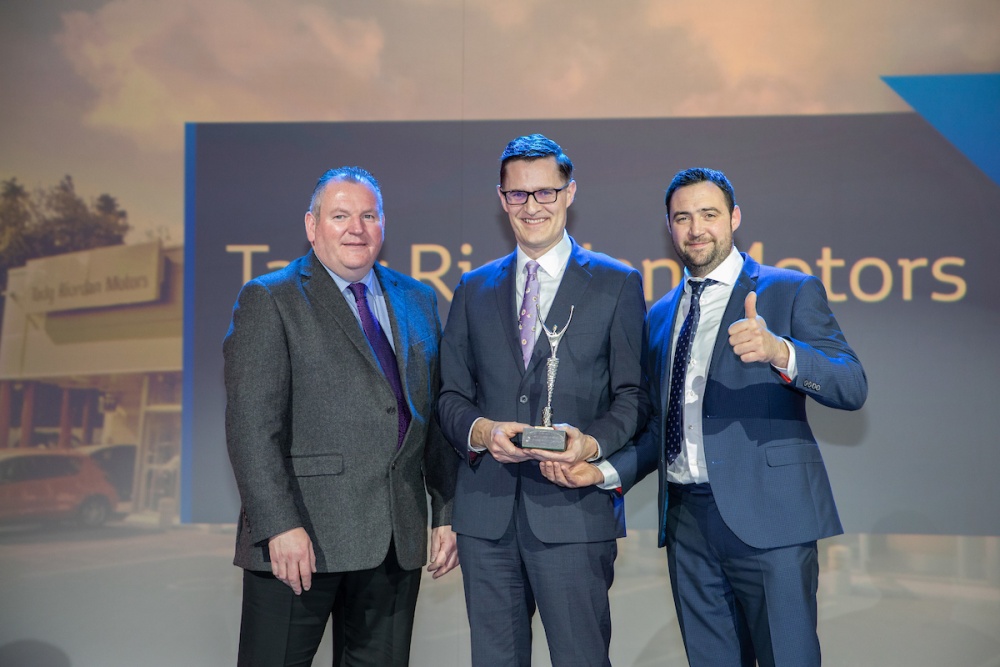 WINNERS 2015, 2016 & 2018
Our parts team - Gay Brophy, Joe Riordan, Jimmy Highland and Darragh Ruane are delighted with winning the award again and aim to continue doing what they do best , implementing their nationwide customer first ethos.