To celebrate our Hybrid offers this 201, we invited Blasta Street Kitchen to serve up a storm and that they did. They handed out over 100 free delicious tacos and organic hot-dogs to all who came to the dealership last Thursday. They say there's no such thing as a free lunch but we beg to differ!
WE WISH WE COULD HAVE BLASTA EVERY DAY
Despite the torrential rain, many braved the elements to sample Blasta's goods and none were disappointed. We wish we could have Blasta for lunch every day! We would like to thank Seany and his team for their incredible culinary skills, locally sourced meat and their patented hot sauce which is available from their website here and selected Super Value stores across the country.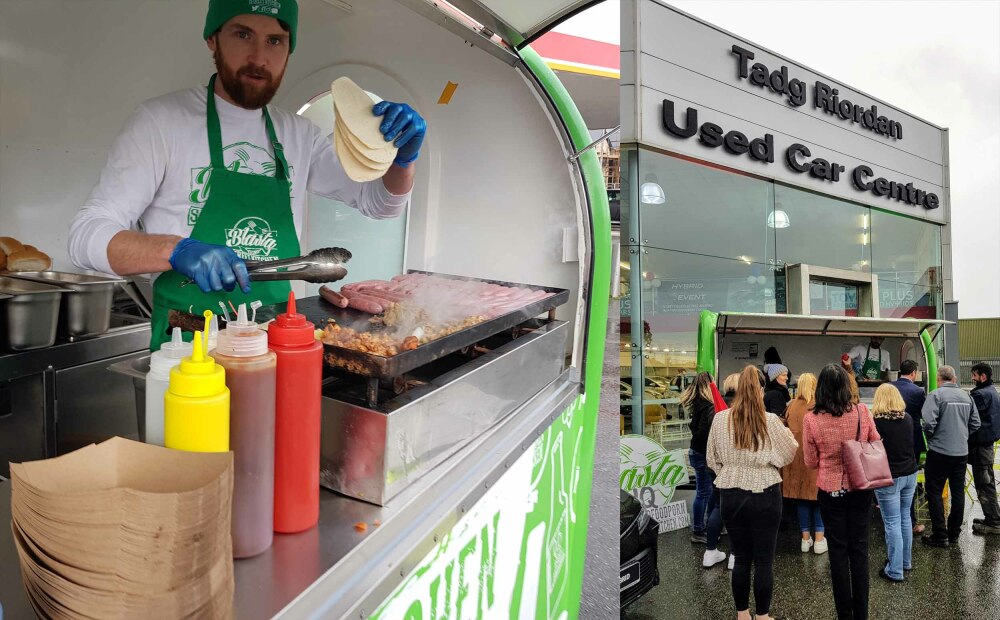 HYBRID ADVANTAGE 201 OFFERS
Our lunch may be over but the fab 201 Toyota Hybrid Advantage offers still stand.
• Up to €3,000 trade in booster
• 3 Years Servicing as Standard
• Low APR's from 3.9%*
• Plus the Hybrid Advantage