LIGHT UP GREEN
We'll be joining all the participating businesses in Ashbourne this week to LIGHT UP GREEN, May 6th - 12th.
MAY IS SUICIDE AWARENESS & PREVENTION MONTH
The Green Ribbon has proven to be See Change's flagship campaign where one month in the Irish calendar is now earmarked for attempting to end the stigma of mental health difficulties with thousands of organisations, groups, workplaces and individuals.
This year from May 6th – 13th in Ashbourne Village we are asking businesses to 'Light up Green' to help "Say No" to Mental Health Stigma. You can change your lights bulbs, dress your windows in green, add a plant, balloons or banners.
We hope to turn Ashbourne GREEN for this week and with your help and support we can.
The See Change vision is that every person in Ireland can be open and positive about mental health,
understanding it as a normal part of the ups and downs of life.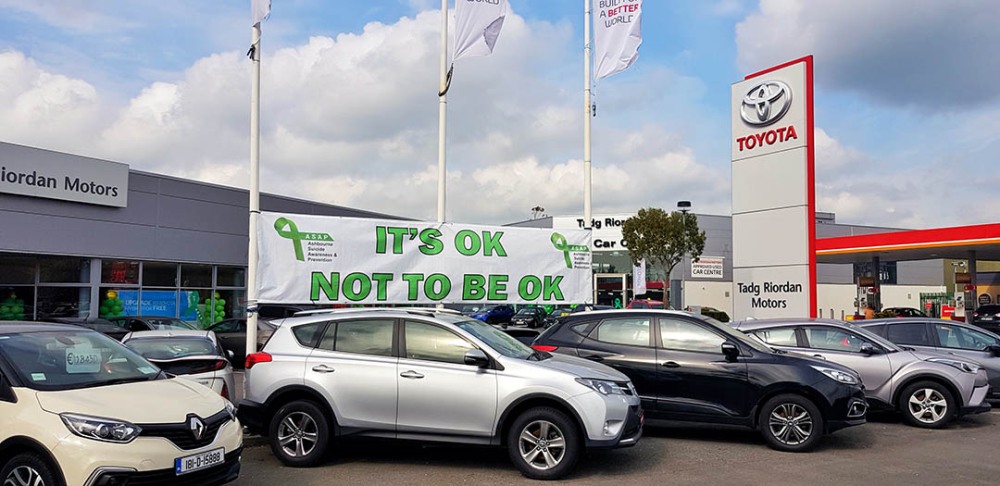 ASAP (ASHBOURNE SUICIDE AWARENESS & PREVENTION)
We are incredibly honoured to be included in the Light Up Green campaign and urge everyone to get involved.
Green Ribbons will be available for free in many local businesses and we encourage members of the public to pick one up and post a picture on Social Media using the hashtags #GreenRibbonIRL and #AshbourneGoesGreen.
For more information on how you can Light up Green please visit the website - www.asapmeath.ie